MUST READ | 4 Healthy Benefits Of Listening To Music At Work

---
Music has been proven to be therapeutic. Whether it is listening to a classical tune or jamming your favourite rock sound, music sure has a healthy benefit on the human mind and body. For example, you can testify that sometimes when your mood is down and you hear your best song being played, you first start with a nod and then before you know it, you have a smile on your face.
This is a kind of effect music has on you. If this just happens randomly, imagine what it can add to your work ethic, output and even well-being. To find out more waysmusic can be of a great good, read on for 4 healthy benefits of listening to music at the workplace.
1. Reduced Stress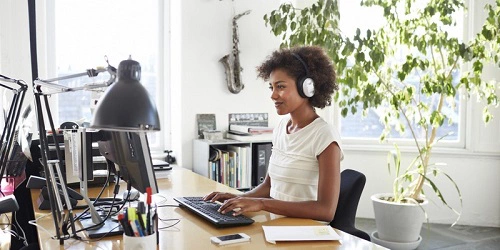 If you live in Lagos, having encounters with stress is something you are likely never to miss or be far-fetched from. This is why you must find ways to relieve yourself of that hassle as much as possible. Music is one way you can do that. Research shows that listening to some cool and slow sound has a tremendous effect on the mind and body, helping us let go of stress and anxiety as often as possible.
Also, slow music has physiological effects such as slowing the pulse and heart rate, lowering blood pressure, and decreasing the levels of stress hormones.
2. Improved Mood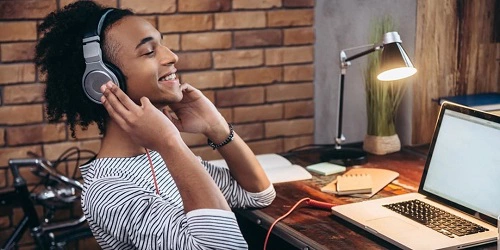 There are times when work really gets very choking and our minds get affected so we become all cranky and worked up or moody. Having your ears plugged with earphones and jamming to your latest songs and sounds has a way of helping you change that frown to a smile without you even knowing.
This is because when we listen to an artiste we love or a song we like, a chemical called dopamine is released to our brains, helping us feel happy or fulfilled.
3. Increased Focus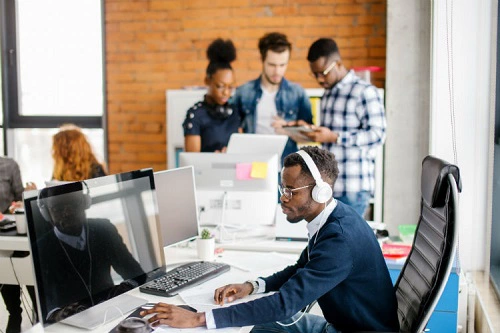 There are times when we really have a lot to do and do not want a break in focus. Also, it may be at that time that a colleague decides to be so loud and vocal. Listening to music can help us block out the external noise and keep us focused on work at that moment.
It is said that listening to a calm song can help keep the nerves down and in effect, improve your focus. This can also transit beyond the work environment into life in general.
4. Increased Productivity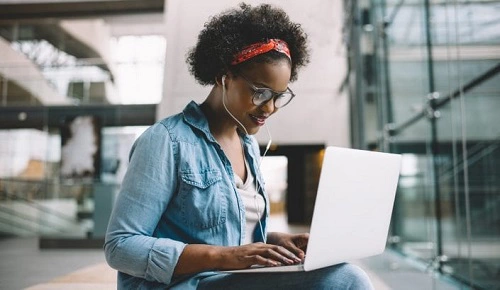 A research in November 2016 showed that 79% of people would be more productive at work if they listened to music. This is a very great therapy for having your tasks completed in good time.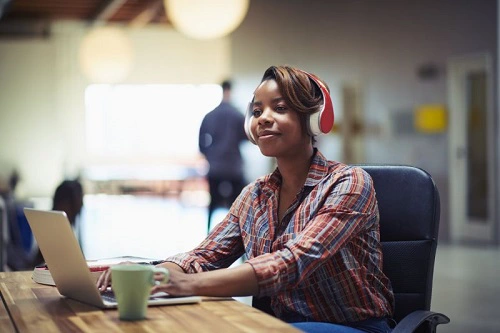 These are some awesome ways you can improve your health through music even at the workplace. Therefore, next time you feel stressed pick up your earphones and jam away.
[NewsNaira]
---
Share this article!
<!—- ShareThis BEGIN -—> <!—- ShareThis END -—>
What is News₦aira Income Program(News₦IP)

---
News₦aira Income Program (News₦IP) is a system aimed at raising revenue for registered users that browse the NewsNaira Website. An online program driven by a goal of solving the financial problems among the youths, students, middle class and whoever wishes to take advantage of earning opportunity and making money online legitimately in Nigeria as it creates the channel for participants to earn residual income on weekly basis.
more
How News₦IP Works

---
News₦aira has 2 means of generating income for our members.
News₦AP: NewsNaira Affiliate Program - With News₦AP, participants earns ₦1,000 whenever they refer anyone to join NewsNaira Income Program. There is no limit to how many people you can refer.

News₦ARS: NewsNaira Ad Revenue Sharing - With News₦ARS, participants earns residual income bonus by reading news, commentting on articles, publishing forum posts, daily login to their NewsNaira account, and even sharing assigned sponsored post on social media.

We share our ads revenue with you weekly when you make NewsNaira community your news and information household.
more