I Have Passed That Stage, Nobody Can Kidnap Me Again- Gov Akeredolu Boasts

---
Ondo State Governor, Oluwatotimi Akeredolu, says his orderly became jittery when his convoy encountered a gang of kidnappers, boasting that with his status, he can no longer be kidnapped.
He admitted that travelling on Nigerian roads has become a major source of worry for the rich and the poor. 
Akeredolu, who was speaking during a live TV/Radio programme in the state tagged "Speak With Mr Governor" on Sunday revealed that sometimes his convoy has been confronted by suspected kidnappers on Akure-Ilesa-Ibadan highway.
According to him, on those occasions, the kidnappers always run into the bush when his security men opened fire.
"I have encountered them once or twice and even as a governor with my crew, I remembered I had to tell my people to move on. My orderly was shaking. But I said wherever they (kidnappers) were, we would confront them," Akeredolu said. 
"There is no need to run away. On my way to Ibadan the last time, we saw them and we moved but the advantage is that by the time, we shoot into the air, they scampered into the bush.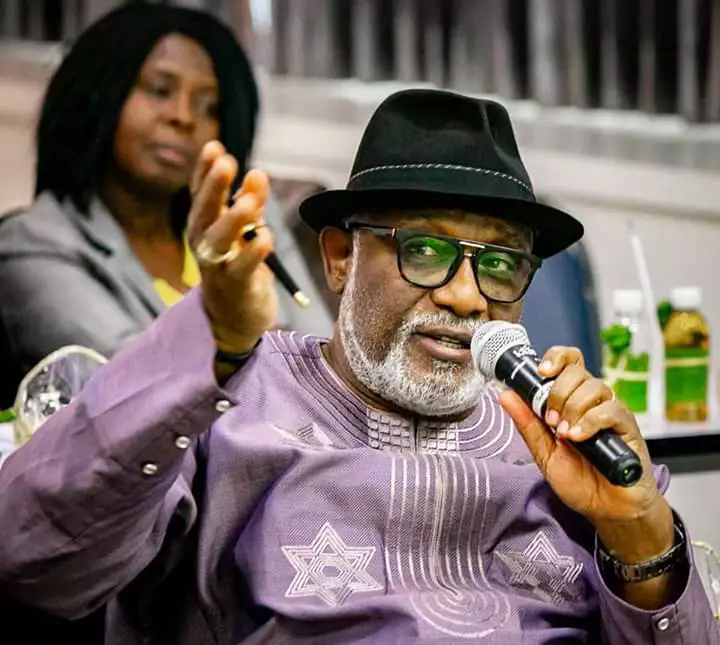 "Even if I walk they cannot kidnap me. I have passed the stage. Kidnapping is not limited to those poor people alone, and I agreed that those with convoys might be safe."
The governor, who revealed that his convoy was almost attacked on the Ibadan-Akure road by the suspected kidnappers, stressed that he cannot be kidnapped because he rides in a convoy of armed security men.
On the increasing rate of kidnapping, Akeredolu said: "It is what happened to every other generation. There was a time the armed robbery was very prevalent but that is fading away gradually. 
"It is becoming a fashion to go into kidnapping. I now know that travelling from here (Akure) to Ibadan is now a source of concern because people now go by rail. But you can go by air from Lagos to Akure and do your business; that is the advantage our government has created. 
[NewsNaira]
---
Share this article!
<!—- ShareThis BEGIN -—> <!—- ShareThis END -—>
What is News₦aira Income Program(News₦IP)

---
News₦aira Income Program (News₦IP) is a system aimed at raising revenue for registered users that browse the NewsNaira Website. An online program driven by a goal of solving the financial problems among the youths, students, middle class and whoever wishes to take advantage of earning opportunity and making money online legitimately in Nigeria as it creates the channel for participants to earn residual income on weekly basis.
more
How News₦IP Works

---
News₦aira has 2 means of generating income for our members.
News₦AP: NewsNaira Affiliate Program - With News₦AP, participants earns ₦1,000 whenever they refer anyone to join NewsNaira Income Program. There is no limit to how many people you can refer.

News₦ARS: NewsNaira Ad Revenue Sharing - With News₦ARS, participants earns residual income bonus by reading news, commentting on articles, publishing forum posts, daily login to their NewsNaira account, and even sharing assigned sponsored post on social media.

We share our ads revenue with you weekly when you make NewsNaira community your news and information household.
more