Kidnapped Boy killed, Buried In House After Father Paid N4.5M Ransom

---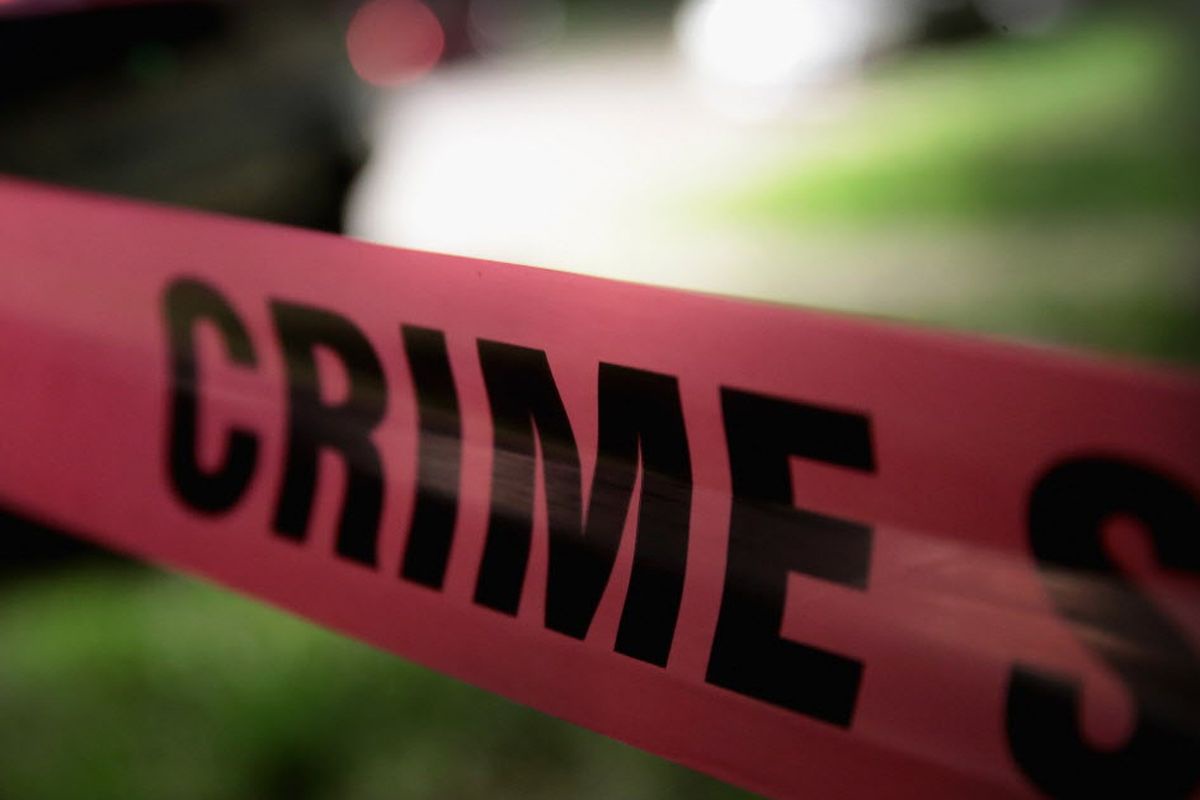 A suspected kidnapper, 16-year-old Muhammed Jubril, has disclosed that 15-year-old Abubakar Sadiq Suleiman, his neighbour, who was abducted, was brought into their house for ransom and was killed after collecting N4.5million.
The suspect, who was paraded alongside three others yesterday at the Bauchi State Police Command Headquarters in Bauchi, added that one of the suspects, Abdulrahaman Suleiman, kidnapped and took the victim to their house, where he was alleged killed with log.
Abubakar was kidnapped on April 4, this year and a call was put through to his father, Sulaiman Auwal, a medical doctor who is also part of the frontline health workers fighting the COVID-19 pandemic, and asked to pay N10million ransom into an account. But after negotiation, Auwal deposited the sum of N4.5million as ransom into the said account.
"We buried him in our undeveloped site behind our house. Abdulrahaman had told me that we should go and throw him away, but I said I was afraid of that. Abdulrahaman was the one who killed him with a big stick," Jubril said, adding that he had no knowledge of the process of the kidnap, as Abdulrahaman brought the victim to his house.
When asked why Abdulrahaman killed the victim, Jubril said he didn't know, but he suspected that the deceased must have a recognised him.
He said they used part of the ransom to purchase a Mercedes Benz E320 in Jos, but denied having knowledge of the total amount collected.
Jubril, who is a student medicine at Al-Hikmah University in Kwara State, said the victim did not in any way offend him.
But Abdulrahaman said he was not involved in the crime, as claimed by Jubril, saying that Jubril told the Police that the ransom was paid into his account, it was discovered that he never had such amount in his account after forensic audit.
"He also told them that I was the one who called for the ransom, which the Police investigated and discovered that I never made such call on my line.
"He said I drove the boy in a Keke to his house, but I never rode before."
Another suspect, Sulaiman Jamilu, lamented that he was not part of the gang, but was still being held even after Jubril had vindicated him, insisting that he didn't commit any offence.
However, while addressing the press, the state Commissioner of Police, Philip Maku, said when the deceased's father reported the case, his men swung into action and arrested four suspects in connection with the crime.
He noted that the suspects had bought the car at the cost of N1, 650,000 and iPhones at the cost of N156, 000, adding: "All the suspects would be charged to court after our investigation."
[NewsNaira]
---
Share this article!
<!—- ShareThis BEGIN -—> <!—- ShareThis END -—>
What is News₦aira Income Program(News₦IP)

---
News₦aira Income Program (News₦IP) is a system aimed at raising revenue for registered users that browse the NewsNaira Website. An online program driven by a goal of solving the financial problems among the youths, students, middle class and whoever wishes to take advantage of earning opportunity and making money online legitimately in Nigeria as it creates the channel for participants to earn residual income on weekly basis.
more
How News₦IP Works

---
News₦aira has 2 means of generating income for our members.
News₦AP: NewsNaira Affiliate Program - With News₦AP, participants earns ₦1,000 whenever they refer anyone to join NewsNaira Income Program. There is no limit to how many people you can refer.

News₦ARS: NewsNaira Ad Revenue Sharing - With News₦ARS, participants earns residual income bonus by reading news, commentting on articles, publishing forum posts, daily login to their NewsNaira account, and even sharing assigned sponsored post on social media.

We share our ads revenue with you weekly when you make NewsNaira community your news and information household.
more